Neal Bauder Custom Gun Maker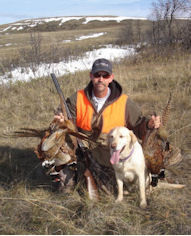 Thank you for visiting my website. Here you will find samples of my work and descriptions of some of my accomplishments over the years. I have been working with guns for 25+ years and enjoy building custom, highest quality wooden stocked rifles and shotguns. I lived in Alaska from 1975 to 2007. During that time I spent a lot of time hunting and fishing. Because of the experience I have accumulated over the years, I have a good working knowledge of what a person needs in a hunting or sporting firearm.
The main focus of my business revolves around the use of great stock wood. I primarily use English, Turkish, Bastogne, and occasionally Maple. Each type of wood has its positives and negatives. That being the case, it is my job to help my client get the best piece of wood for his or her gun. Cecil Fredi is my main source for great wood, at fair prices. Together, we provide clients with some of the best wood available in the world today.
I have recently been building new stocks for Gil and Vicki Ash for their Kriegoff Parcours guns. We collaborated on the stock design for each of them, per a pattern blank and I used beautiful Turkish walnut on both of the stocks. Each gun weighs 8 pounds finished weight with Isis recoil units installed.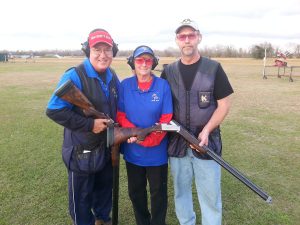 An important part of my business is controlling each phase of the custom stock process. I recently purchased my own duplicating machine and I am excited to take charge of that part of the process as well.
If you are interested in a truly beautiful, high-grade, wooden stocked rifle or shotgun, please contact me.
— Neal Bauder —